PLATFORM OVERVIEW
We are an Enterprise Location Data solution provider
The proximity data and context generated by our platform is used to enhance decision making by providing previously unavailable insights. With our smart solutions, you can track assets economically and at scale, provide better customer service by enhancing associates' insights, and directly engage with customers at the right moment when purchasing decisions are being made.
SmartConnect SmartAssociate SmartTracking
By enabling your app with our proximity SDK, our platform will detect ambient sensor data and geocoordinates and process this data using advanced location algorithms to discover insights for your company.
Every ambient signal detected is processed by our experience engine, which determines the course of action whether that is to passively collect data, determine the location of an asset, collect additional intelligence or provide identity information.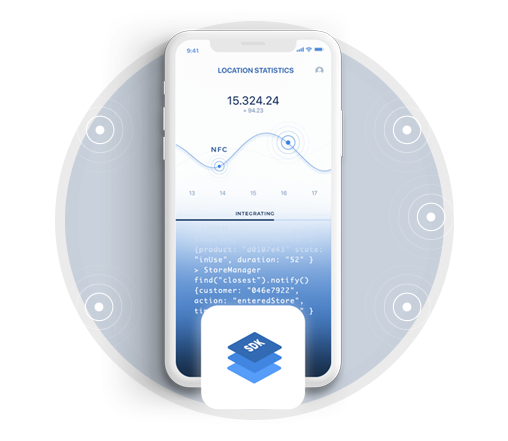 SDK INTEGRATED
CUSTOMER APP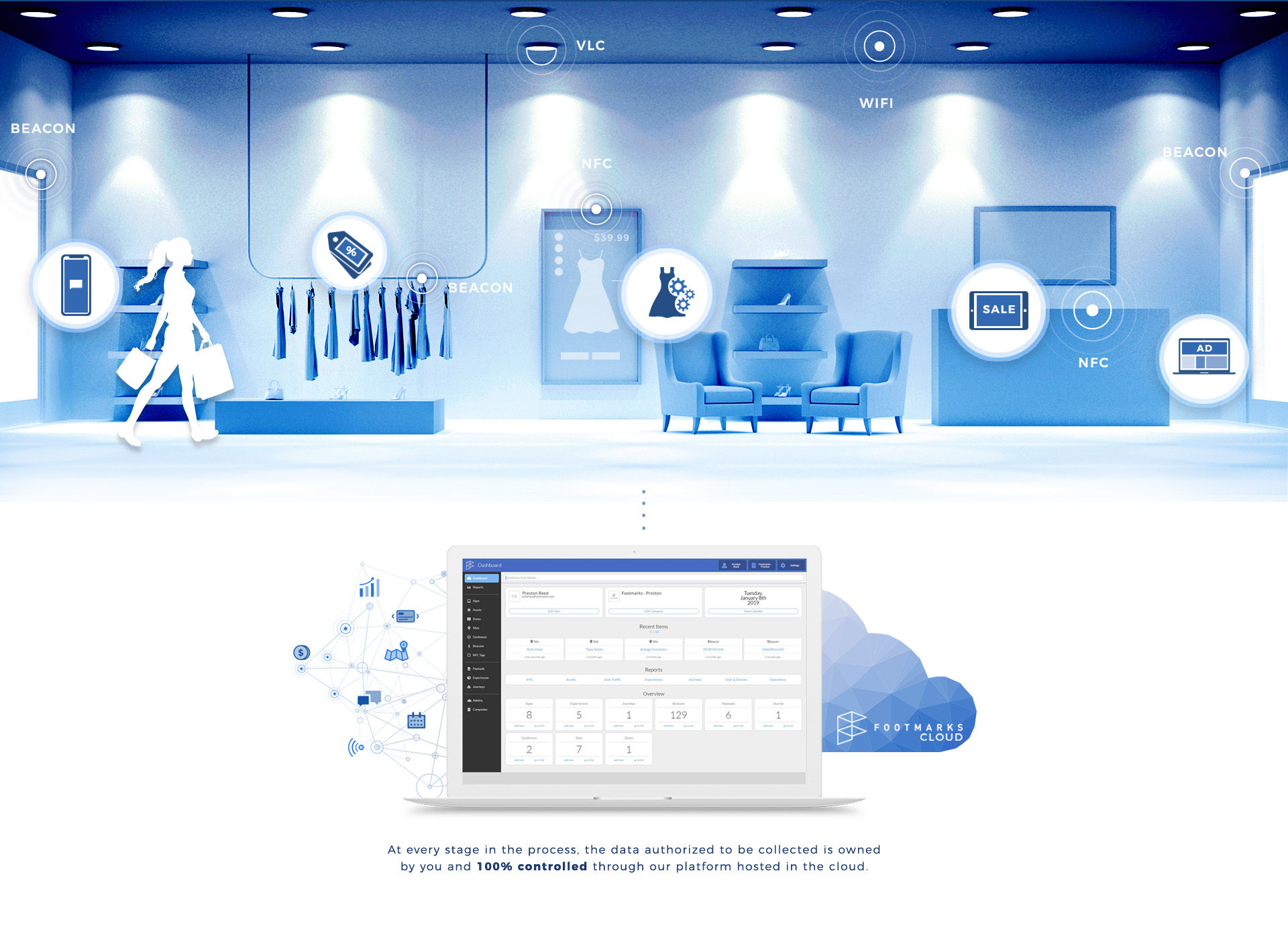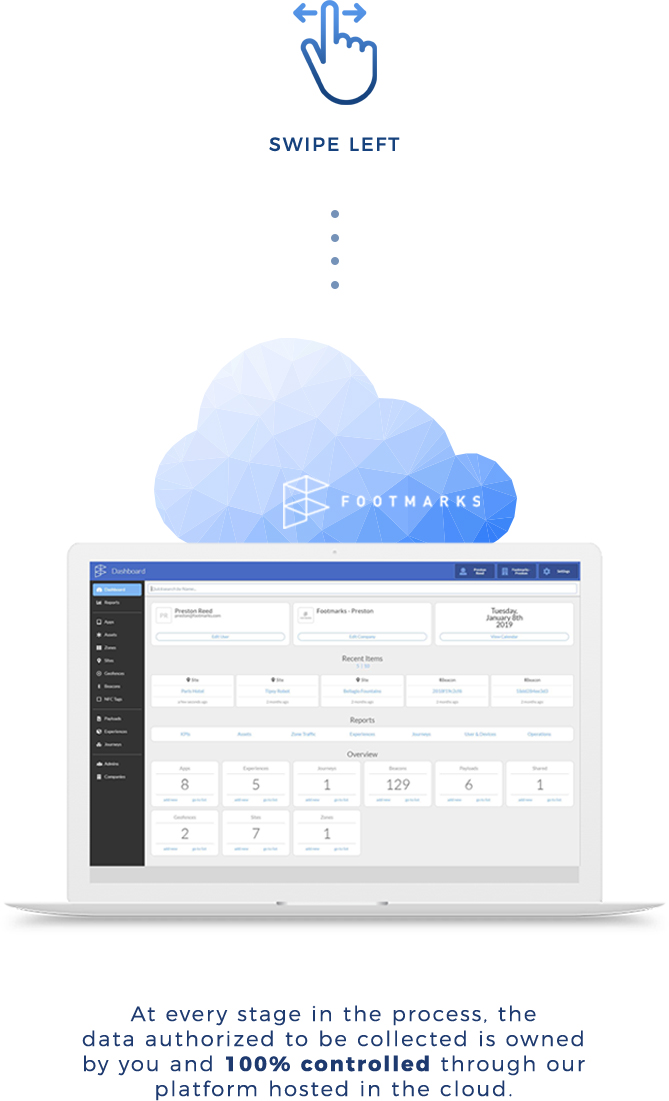 RETAIL
RETAIL
SmartConnect's solution allows retailers and brands to retarget customers who have shown interest in certain products

CPG
CPG
Using our self-contained asset tracking solution, you can scale your operations to hundreds of thousands of locations. No permanent infrastructure required.

GROCERY
GROCERY
SmartConnect provides retailers and brands the ability to measure campaign results precisely from ad to department level accuracy.

FUEL
FUEL
Proven success across industries. Learn more about our use cases and the gaps we help bridge to see if Footmarks' solution suite is right for you.
SmartConnect
Use the SmartConnect® Experience Engine to generate targeted content and create retail experiences relevant to customers. Leverage machine learning to drive added insight to in-store customer experiences and better influence paths to purchase.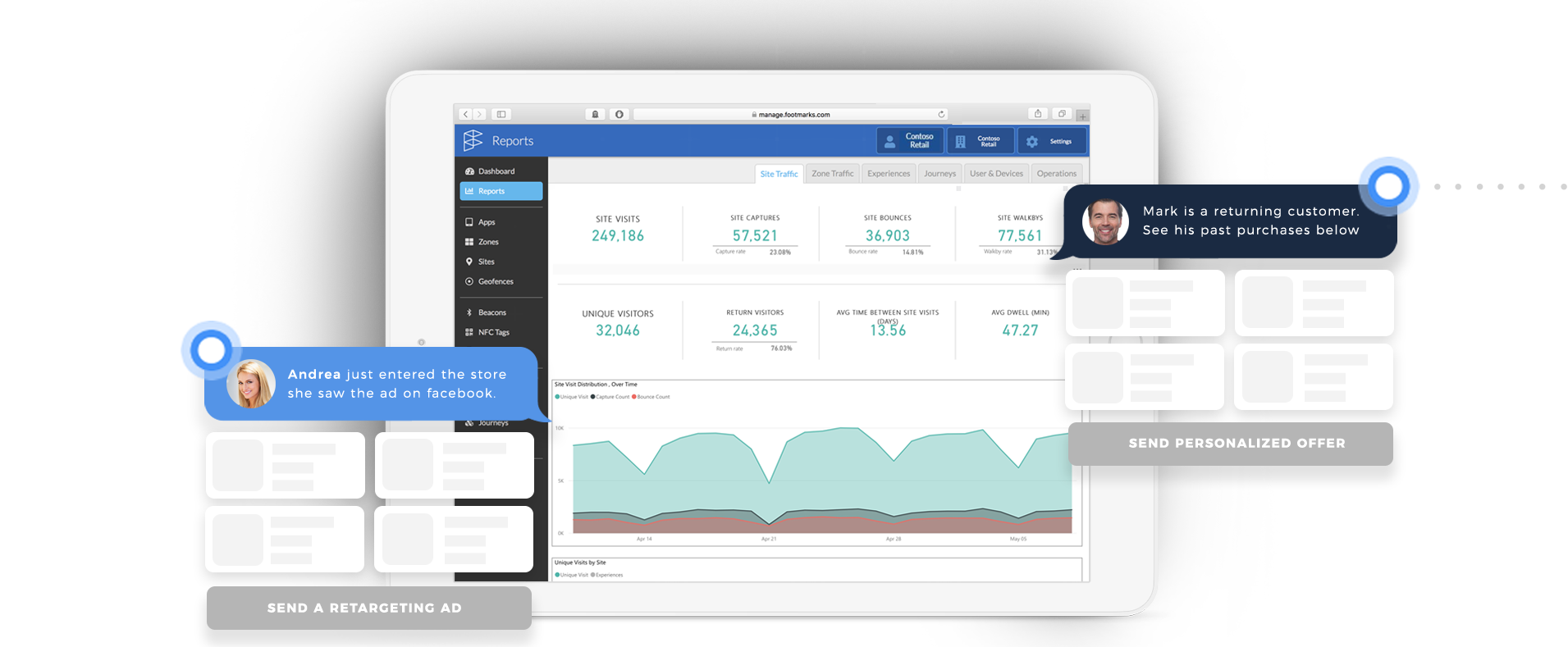 SmartConnect
Personalization Through Identity, Proximity, and Context.
Create and control mobile experiences & journeys and engagement across networks and apps. Visualize what your customers are experiencing and track engagement effectiveness.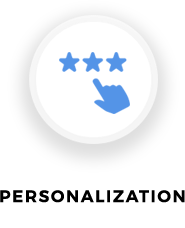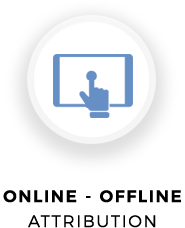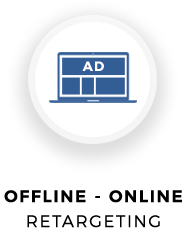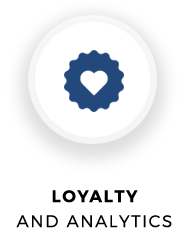 SmartAssociate
Anticipate your customer's arrival and reduce time spent waiting to collect orders. Provide enhanced convenience to customers by enabling them to make assistance requests without leaving the areas they're shopping in.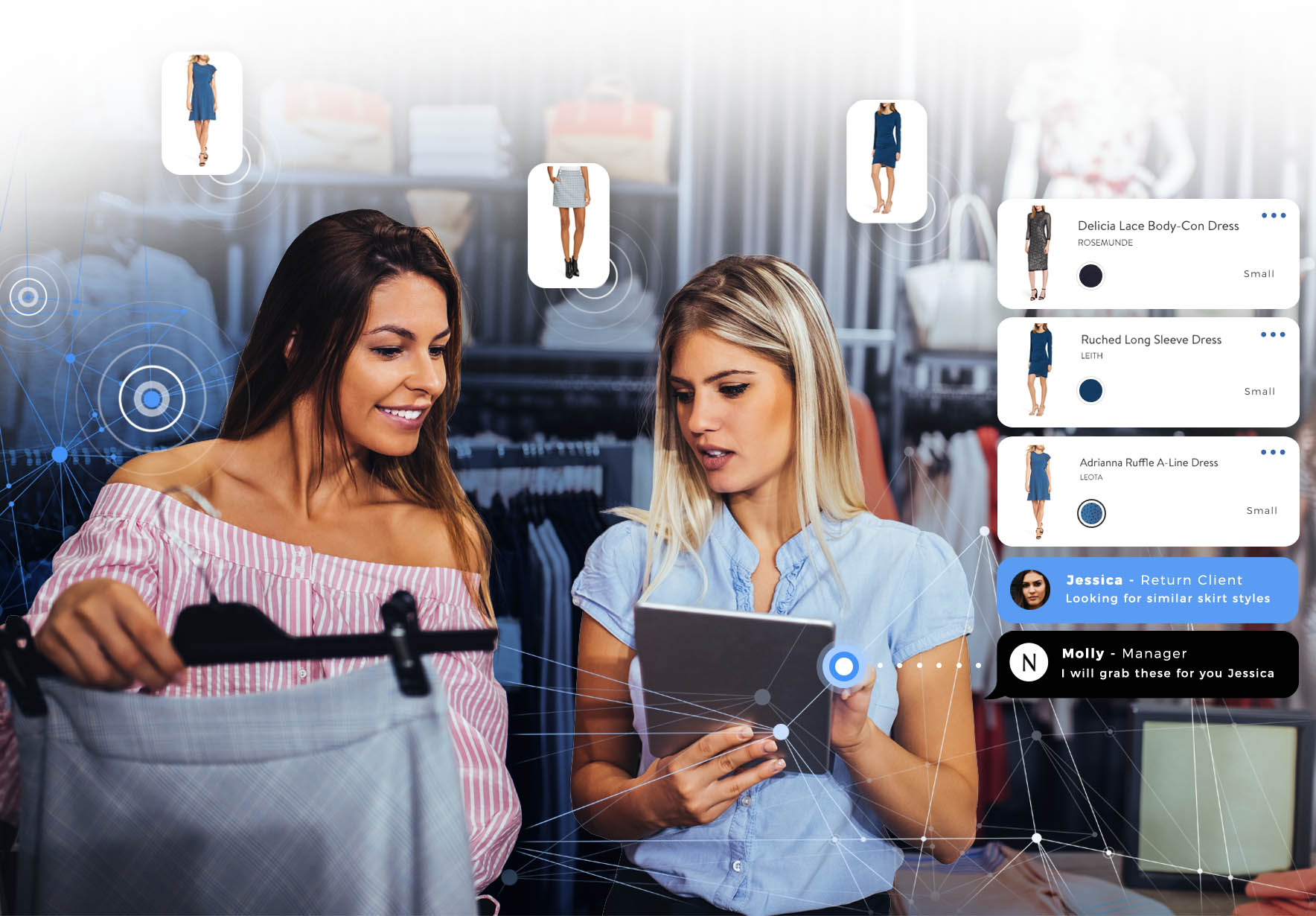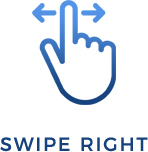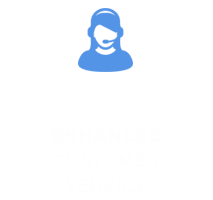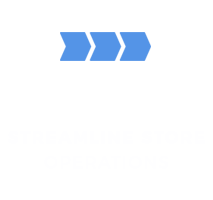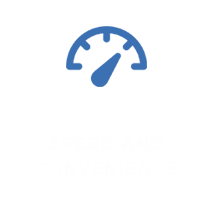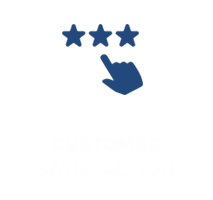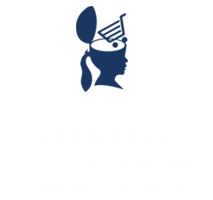 Smart

Tracking

SmartTracking enables CPG's and retailers to measure, manage and improve the effectiveness of in-store product merchandising programs.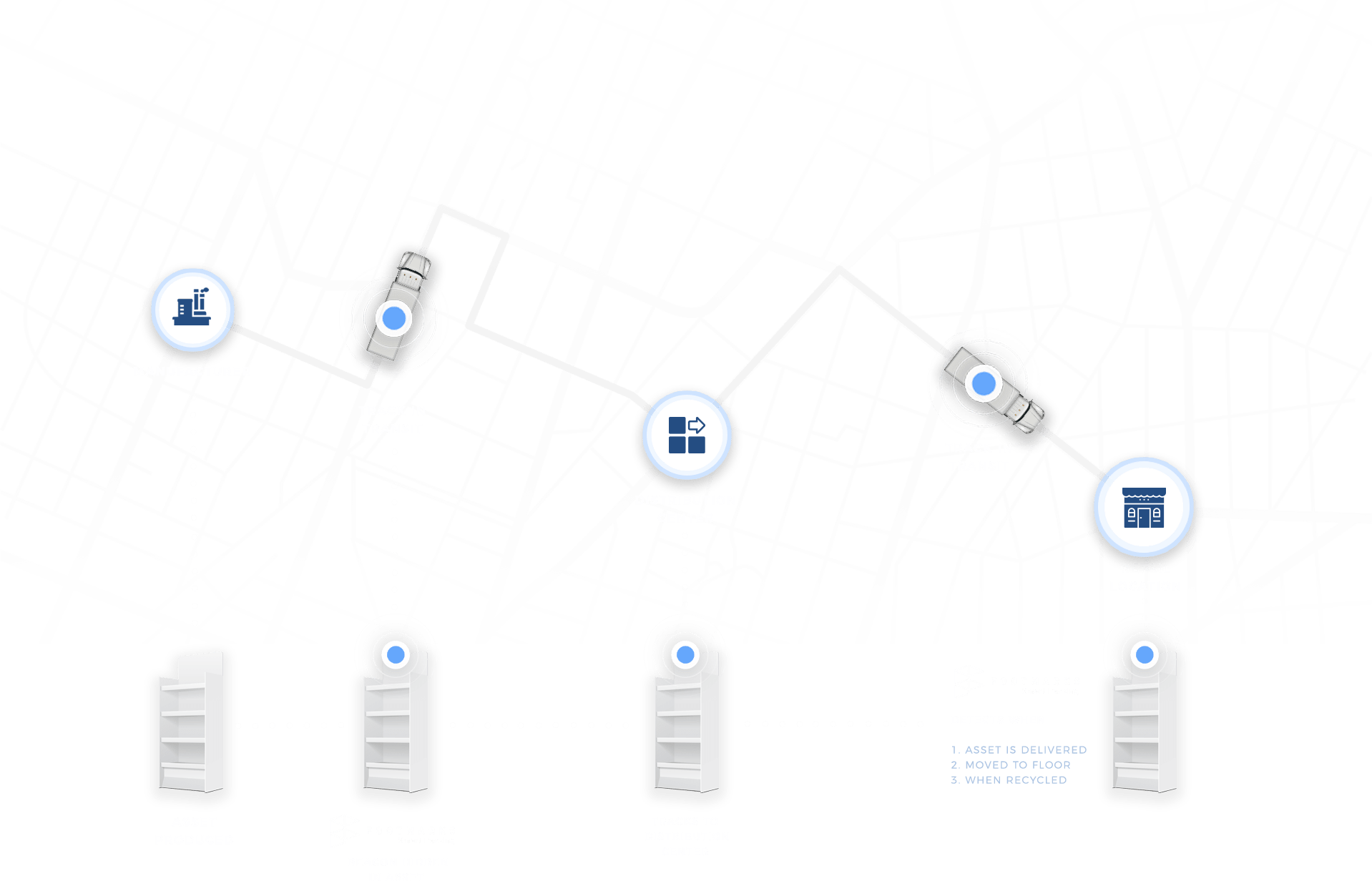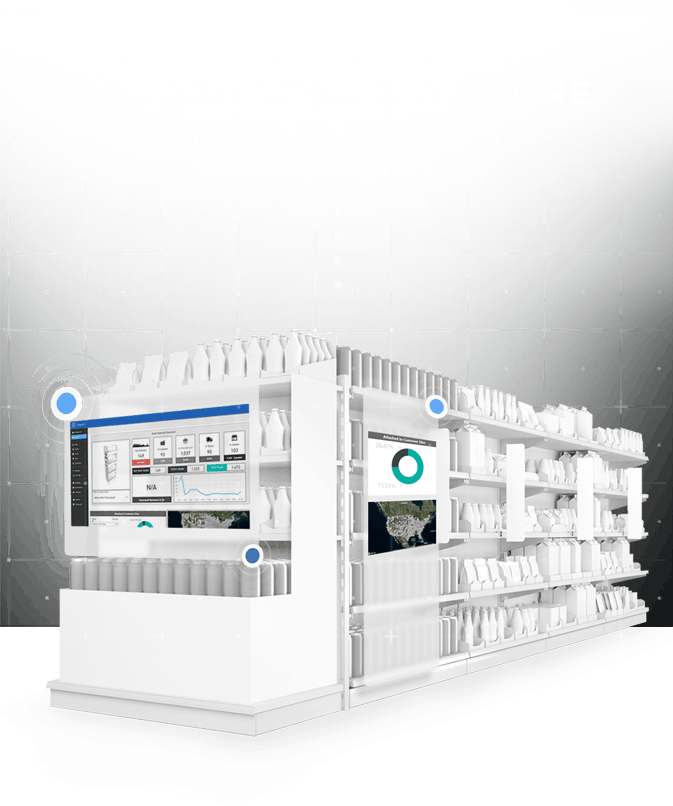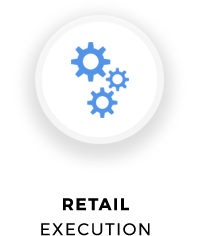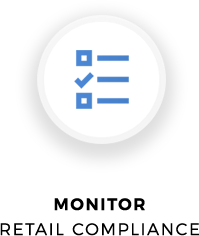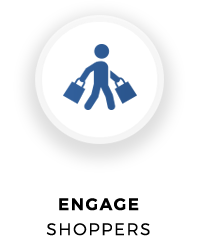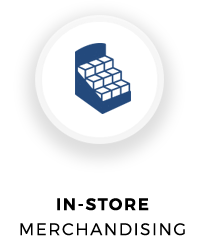 ONLINE DOCS
SmartConnect
SDK & Support
You can be up and running with the SmartConnect platform within hours, Simply integrate our SDK with a few lines of code and experience the power of the SmartConnect Cloud.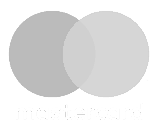 TRY OUR PLATFORM!
Footmarks SmartConnect Cloud™ is an all-in-one solution for any of your business teams looking to transform operations, customer and associate experiences, and more.
The SmartConnect Cloud™ allows you to manage your beacon network, create tailored engagement with customers, and measure success all in a single platform. Get in touch with the Footmarks team to see it in action.