LET'S SCALE
YOUR APP'S REACH
Beat your competition to the door
Partner with the leading IoT platform for the Retail, CPG, Grocery, and Fuel. Turn the Footmarks solution into your solution. We tightly integrate into partners' platforms to provide combined solutions that enables companies to get to market fast and in a scalable way.

Footmarks powers the Redbox Proximity Media Network which enables advertisers, retailers and mobile app publishers to create unique, powerful and highly relevant digital moments with shoppers all across the country. Reaching millions of consumers at over 31,000 grocery, drug and convenience stores, the Redbox Media Network is the single largest cross-retail proximity network in the US. Brands now have the ability to engage with shoppers at the moment of truth – as they walk through the front door of the store – and, even at the point of sale.
To learn more about the unique advertising opportunities for brands or how to connect your audience to this network, contact us today!
1st PARTY
LOCATION DATA
THE MOST ACCURATE LOCATION DATA
ON THE MARKET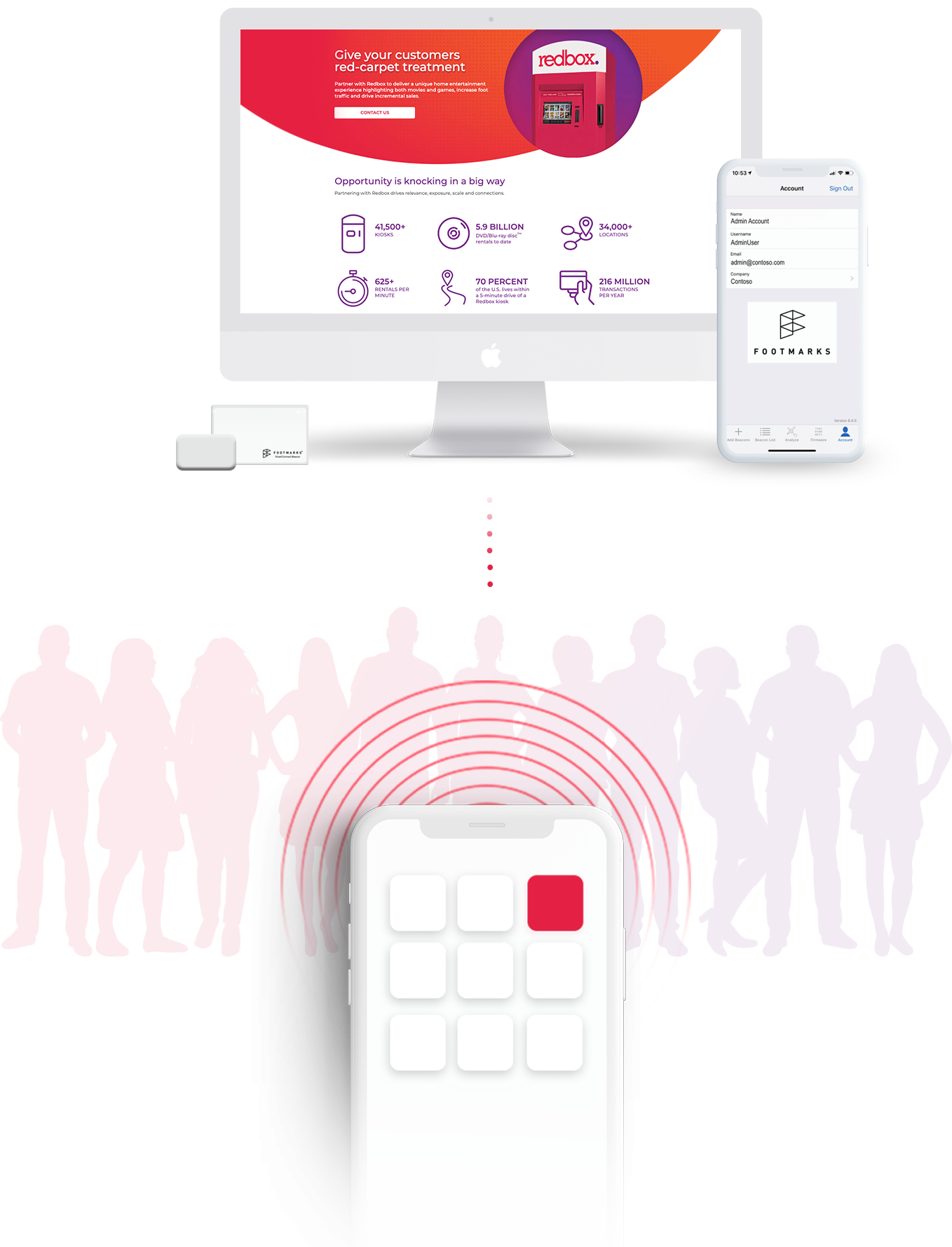 APP PUBLISHER?
ARE YOU AN APP PUBLISHER
WHO OWNS AN AUDIENCE?

CONNECT TO FOOTMARKS
MEDIA NETWORK
GAIN ACCESS TO THE LARGEST
RETAIL PROXIMITY NETWORK.